CAIRA GERMAN WAR CEMETERY, CASSINO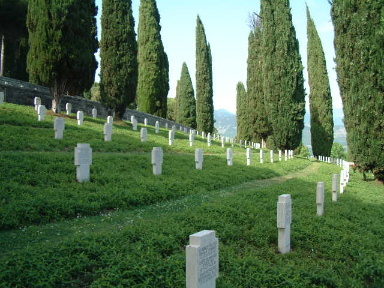 LOCATION
The cemetery is located in the village of Caira, north of Cassino. Take the Road No 509 north, and then follow the signs for Caira. At the cemetery park in the area below the cemetery, and then walk across the bridge, following the signs to the cemetery.
CEMETERY INFORMATION
This cemetery was constructed between 1959 and 1964, by grouping in smaller cemeteries and isolated burials from around the Cassino and Liri Valley area. It was officially opened on 4th May 1965. Burials total: 20,051.
ŠPaul Reed 2006