CROSSING THE BUG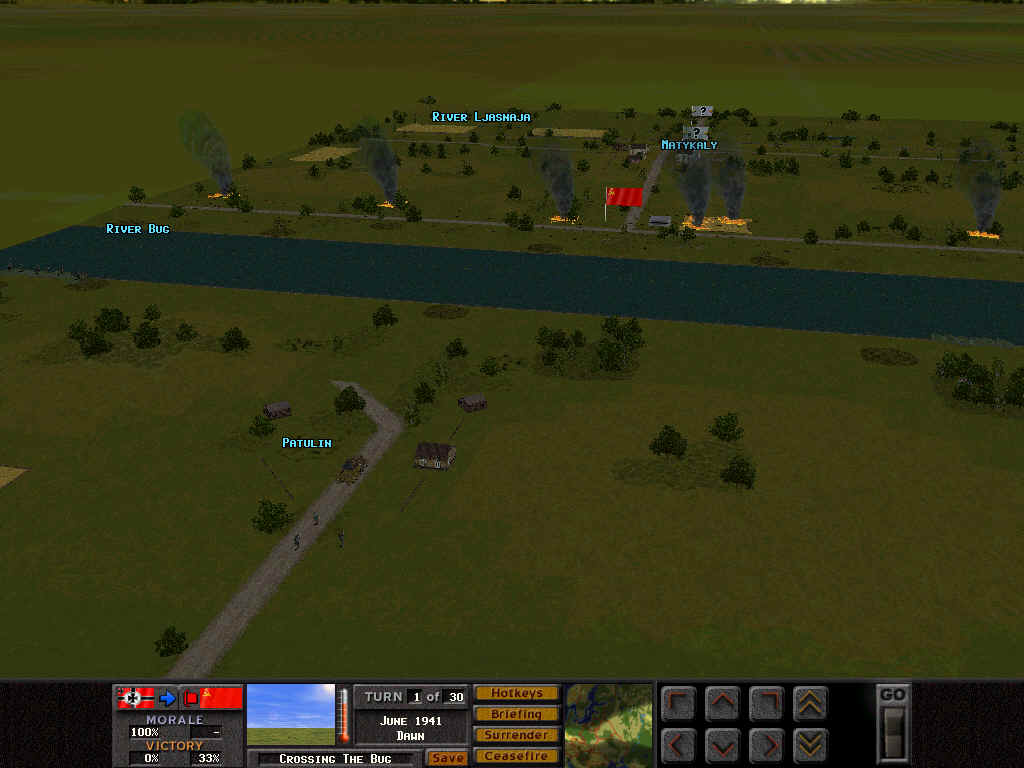 TITLE: Crossing The Bug
TYPE: Axis Attack
DATE: 22 June 1941
LOCATION: River Bug
REGION: Central
WEATHER: Dry, warm
WIND: SSE Breeze
TURNS: 30

BACKGROUND: The German war machine has been unleashed with a second Blitzkrieg for the invasion of Russia. In Army Group Central 18th Panzer Division is to cross the River Bug at Patulin, which marks the German-Russian border. Only a handful of border guards and units from 62nd Fortified District stand in their way, but the river must be crossed under fire and the bridge over the next river taken intact.

A novel feature of this operation was the use of waterproofed tanks - Tauchpanzer - Panzer IIIs and IVs which had been prepared for deep wading in expectation for the invasion of England (Operation Sealion). This never came and the vehicles were put into mothballs - until now! So the infantry crossing in assault boats will have some tank support.
This scenario is best played as the German Player.

REFERENCE: 'Rapid Fire! Third Supplement: Scenarios for the Russian Front 1941-45' By Richard Marsh (Stratagem Publications)

AUTHOR: Paul Reed, Battlefields of WW2 website, http://battlefieldsww2.50megs.com/


DOWNLOAD HERE