NORMANDY BATTLEFIELD GUIDE:
TILLY SUR SEULLES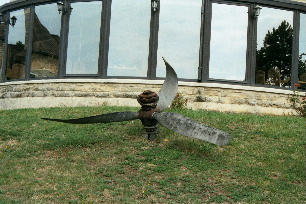 History
Between the 7th and 26th June 1944, the village of Tilly-sur-Seulles changed hands more than twenty times. The 50th (Northumbrian) Division engaged the Panzer Lehr division here, and other units involved include the 56th Brigade and 8th Armoured Brigade. Little was left of the village at the close of the fighting, and 76 members of the local population had been killed. Tilly remained on the front line until mid-July.
How to Get There
Take the D6 south from Bayeux for approximately 15 km. This is almost a straight road into the middle of Tilly-sur-Seulles.
Tourist Information
Communaute de Communes Val de Seulles
4 rue de Bayeux
14250 TILLY SUR SEULLES

Tel: (0033) (0)2.31.08.31.62. Fax: (0033) (0)2.31.08.31.63.
Email: valdeseulles@wanadoo.fr
Books
Anon - 50e Anniversaire de la Bataille de Tilly-sur-Seulles (Privately 1994)
Basley, O. - Tilly-sur-Seulles: Un Village au Milieu de l'histoire (Bernard Press 2000)

- Both of these are available from the museum in Tilly.

| | |
| --- | --- |
| | Tilly Battlefield Map: modern map of the Tilly battlefield showing the sites mentioned in this guide. |
| | Tilly War Museum: link to the page in the Normandy Museums part of the site giving details of this museum. |
| | Tilly War Cemetery: link to the page in the Normandy Cemeteries part of the site giving details of the only military cemetery in Tilly. |
| | The Last House in Tilly: the last remaining house in Tilly-sur-Seulles which survived the battles of 1944. |
| | Sherwood Rangers Memorial: located on the road to Audrieu. |
| | The Badge House: an unusual house decorated with badges of Allied units. |
ŠPaul Reed 2003