TRACING WW2 SOLDIERS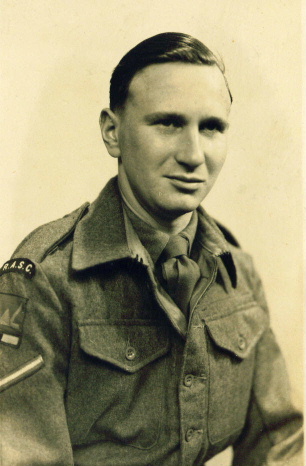 A SHORT GUIDE TO RESEARCHING BRITISH ARMY SOLDIERS IN WW2
SOLDIERS WHO SURVIVED
The Records of British soldiers who fought in the Second World War are not yet in the public domain. They are all retained by the Ministry of Defence (MOD). Access is allowed by direct Next of Kin, who must prove their relationship to the soldier (via birth and marriage certificates etc) and a £25 fee is payable. You are not sent copies of the original record, but a typed summary which normally only includes basic details; if you have specific information you want it is worth asking direct questions, which are usually answered, unless the information is of a personal nature. The average time span for a reply seems to be around six months; so expect some delay, especially around the time of major anniversaries.
The address to write to is:
Army Personnel Centre
Historic Disclosures
Mailpoint 400
Kentigern House
65 Brown Street
Glasgow
G2 8EX
SOLDIERS WHO DIED
All WW2 dead can be traced on the Commonwealth War Graves Commission website at:
Personal records of soldiers who died can also be obtained from the address above.
After WW2 the War Office compiled a Roll of Honour for WW2, the original of which is in the National Archives in London. The Naval & Military Press have turned this into a CD Rom database, and copies can be purchased. Full details available here.
The unit War Diaries, compiled on a daily basis by all military units are also available at the National Archives, and are useful in finding out what happened the day the soldier died.
There are only a few WW2 Research Services available, but Battlefields of WW2 is pleased to offer one - click here for further details.
WW2 MEDALS
Unlike other conflicts, soldiers in WW2 had to claim their medals. Many never did. However, details of the medal entitlement of WW2 soldiers can be ascertained by writing to the following address:
Officer in Charge
The Army Medal Office
Government Buildings
Droitwich Spa
Worcester
WR10 8AU
If you think your relative did not claim his medals, or are an ex-serviceman who did not claim and would now like to, you can write to this address and make a claim.
VETERAN'S AGENCY
A useful contact for all ex-service men and women, especially those interested in visiting their former battlefields is the Veteran's Agency.

İPaul Reed 2004