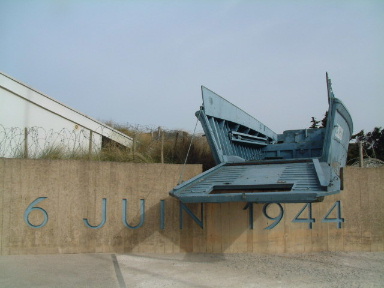 UTAH BEACH MUSEUM
Utah Beach was the successful landing place of a number of American Divisions on 6th June 1944, and from here they pushed inland to the Carantan peninsula to meet up with US Airborne forces around St Mere Eglise. Between D Day and 1st November 1944 some 836,000 men and 220,000 vehicles came ashore here. The beach also marks the point of 'Liberty Way' which runs from Normandy to Bastogne in Belgium, and is marked by a memorial stone every kilometer - the 00 Kilometer stone being here (with another in St Mere Eglise).
The Utah Beach Museum was originally opened in the 1960s and then renovated for the 50th Anniversary of D Day in 1994. It tells the story of the American landings at Utah and also the Airborne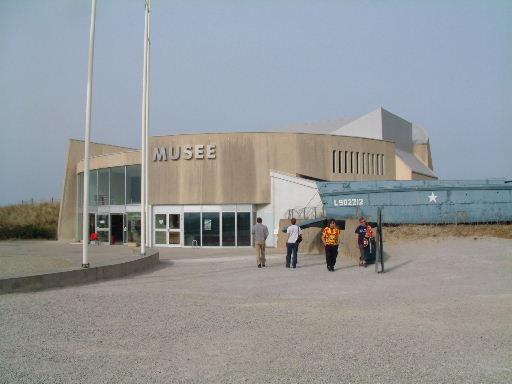 operations around St Mere Eglise. The museum has many rare vehicles, weapons, photographs and veterans artifacts. There is a good 1/35th scale model of the landings, and a film show. There is also a book shop.
The Museum is open April, May and October every day from 1000 - 1800, and between June and September from 0930 - 1900 every day. From November to March it is open 1000 - 1730 and also closed throughout January. Guided visits are available.
Contact details:
Utah Beach Museum
Tel: 02 33 71 53 35
Fax: 02 33 71 92 36
Email: musee.utahbeach@wanadoo.fr
Web: http://www.utah-beach.com